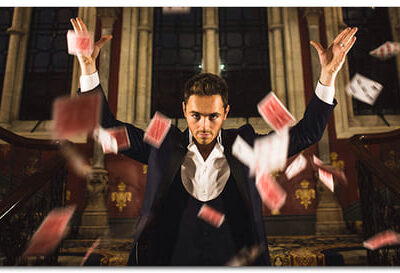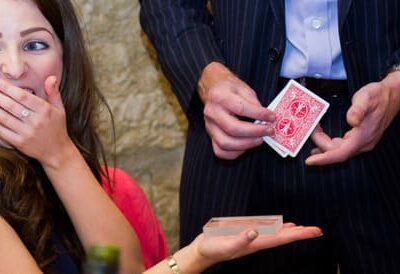 Guests looking starstruck!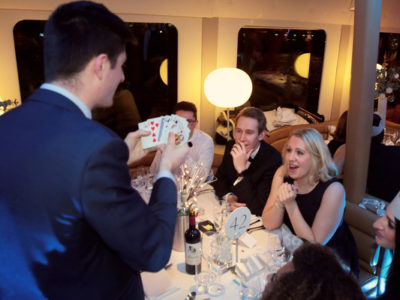 How did you do that trick?!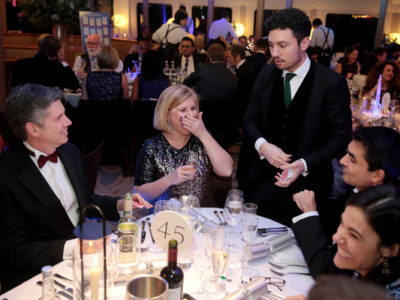 Hats off to this Magician!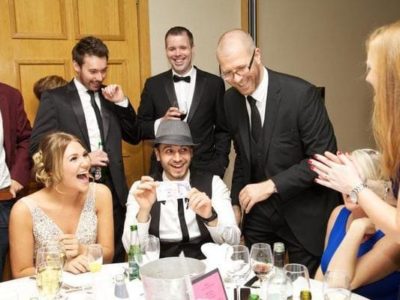 Now thats what i call Magic!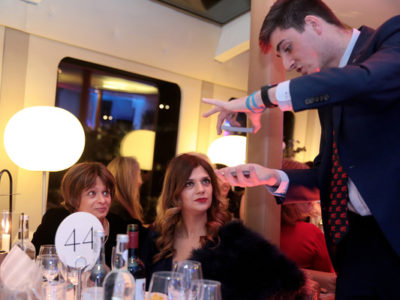 CLOSE UP…Some of the best and respected Close up magicians as part of our portfolio. Totally amazing and unique
OFFERING SOMETHING DIFFERENT…… A different experience to other magicians that will wow all of your guests. Why not contact us today to get some more details?
MINGLE WITH GUESTS: Our Magicians will walk around with guests. They will perform a series of tricks for you that are special. Amazing and something tailored for you. They perform to fit with your event.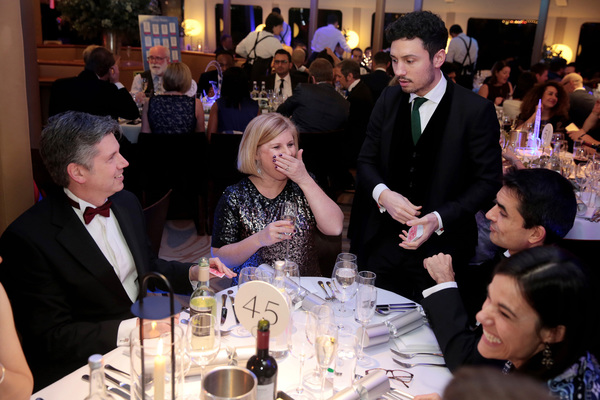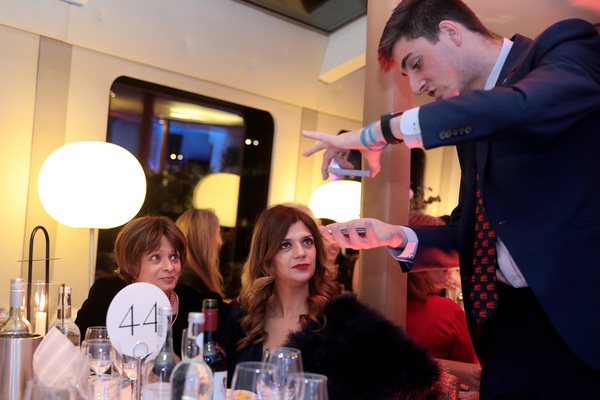 Hire a close-up magician who's entertaining and performs great magic. That's always a given with Fancyatreat. More importantly, you want to book somebody with lots of experience. A close-up magician who's reliable, professional and easy to work with so that you can relax and enjoy yourself on the night.
Our professional close-up magicians in London with many years' experience amazing guests at events across the UK and Europe. They are also members of The Magic Circle, and have won a bunch of awards along the way (not to mention being a two-time finalist in The Magic Circle Close-up Magician of the Year competition).
Choose the kind of event you're organising below to find out how they will make it truly memorable
If you're planning a wedding and looking for something a little bit different to entertain your guests then magic can do just that!
Maximilian has performing at weddings over the last 10 years. With an average of 40+ weddings each year he's gained a lot of experience and is considered one of the top wedding magicians in the UK.
Also why not try a Close up Magician with a lookalike!?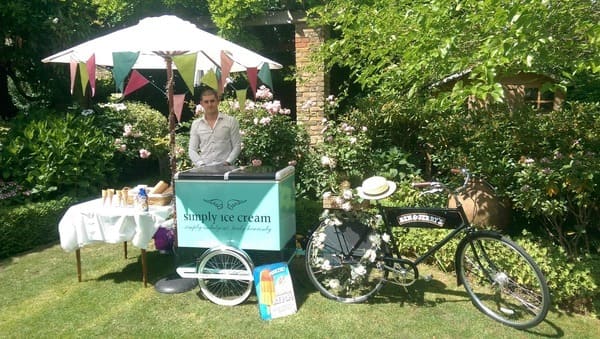 ICE CREAM CARTS. We provide the most delightful Ice Cream Carts for your wedding, birthday, parties or Corporate events
OVER 100 FLAVOURS. We have flavours to suit everyone. Over 100 different flavours. You can have the traditional favourites such as Vanilla Pod and Chocolate Chip. Or if you fancy something different, why not try something like Coffee Mocha? See our range of flavours here
INDOOR OR OUTDOOR. Our carts are adapted so that we can use them indoor or outdoors. We may need a bit of protection from the great British weather but apart from that, we should be good to serve you and your guests outdoors.