Ice cream Cart hire London & surrounding areas….
ICE CREAM CART HIRE PACKAGES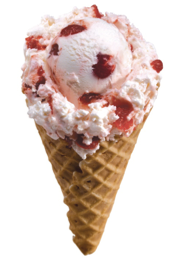 * Up to 3 hours UNLIMITED service
*Beautifully decorated replica 1920's vintage Ice Cream Cart Hire or a vintage bike with trailer.
* Your choice of up to 6 flavours of delicious premium quality ice creams or sorbets
* Served with premium quality sugar cone or spoon and tub
* Toppings of sauces, sprinkles and chocolate flakes served on an elegantly dressed side table
* Personalised touches tailored for your event
*Friendly Courteous uniformed staff to suit your theme
NO. OF GUESTS       NEW FOREST    MARSHFIELD FARM     PURBECK
0-50                                                              £370                                   £390                                      £415
50-100                                                          £440                                   £460                                      £485
100-150                                                        £490                                    £510                                      £545
150-200                                                        £540                                    £560                                      £595
200-250                                                        £590                                   £610                                      £645
250-300                                                        £640                                   £660                                      £695
We are very happy to attend events for more than 300 guests.  Please contact us for a personalised quotation for your Ice Cream Cart Hire
ICE CREAM CART DRY HIRE…….Should you be looking at launching new products, we would be very happy to supply you with a dry hire package of any of our equipment (without the products)
For example this would allow you to use our lovely Ice Cream cart hire or buffet cart for whatever purpose you like decorated with your company branding.   Previous experience has shown that this is a great advertising tool.
Price for Ice Cream Cart Dry Hire for 0-4 hours is only £179 + Small mileage charge may apply.
Price for Ice Cream Cart Dry Hire for a full day is only £225 + Small mileage charge may apply.