There are so many ways to say LOVE….
Below, we will show you just some of the magical ways to share the love, courtesy of Fancyatreat.co.uk & welovebooths.co.uk
How about our fantastic GIANT LOVE Sign. This will lighten up any room .It looks fantastic, stands out and provides a great centre piece for any occasion. Also, whats more, it starts at only £95 for hire which is a great rate for such a luxurious feature.
2015-10-10 17.19.12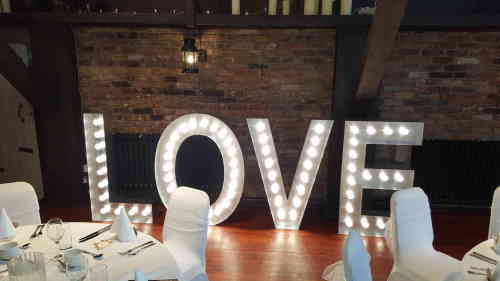 …our why not say it with Chocolates? What better than Ferrero Rocher? These are great and provide a really good feature, taste yummy and also with a light up stand, its a really nice feature. Starting rates for these start at a mere £295 fully set up with lights, all the chocolates and finally decorated with flowers, petals and love symbols if you want to make it a special item
2015-10-10 17.19.12